Would you like to become a bioinformatics trainer or a better one? If so, this ELIXIR online course is for you!
The course takes place 1-4 February 2022 13:30-17:00 CET.
The course is organized around four sessions, covering:
Learning principles and how they apply to training and teaching
Lesson, course, and materials design
Teaching techniques that can be used to enhance learner engagement and participation
Assessment and feedback in training and teaching
Examples and discussions will also focus on the challenges presented by academic teaching.
If you have questions like the following ones, this course may be very helpful to you.
How learning works?
How can I use learning principles to improve my teaching?
How can I make my teaching more engaging and effective?
How should I adjust my teaching to different types of learners?
How can I help slow learners?
How can I assess whether my students are actually understanding my lessons? Are they actually learning?
What is the best balance between theory and practice?
How can I best assess whether learning is occurring and/or has occurred?
What works in a classroom and what doesn't?
This course is taught by
Allegra Via (IT)
Roland Krause (LU)
Piv Gopalasingam (EMBL-EBI)
Patricia Palagi (CH)
Contacts
Dr. Zsuzsanna Dosztányi: zsuzsanna.dosztanyi[at]ttk.elte.hu
The course is free, but requires registration on the following link:
---
Trainers
Allegra Via – IBPM-CNR, ELIXIR-IT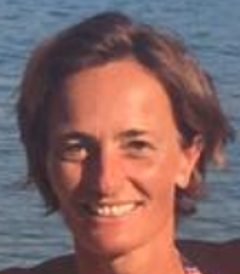 llegra Via is a scientific researcher at IBPM-CNR in Italy. She has a MSc degree in Physics and a PhD in Cellular and Molecular Biology. Her main areas of research are bioinformatics and computational biology.
She is the Training Coordinator of ELIXIR Italy and the co-lead of the Capacity Building tasks for the ELIXIR Training Platform. As such, she also works in the field of the Science of Learning and Teaching, and is constantly involved in the design, organisation, and delivery of bioinformatics training courses, in Train the Trainer activities, in projects related to data and software management, and research software development.
---
Patricia Palagi – ELIXIR-CH Training Coordinator, SIB, CH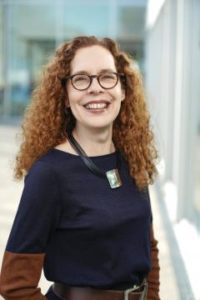 Patricia Palagi has a BSc in Biology and an MSc in Computer Sciences from the University of Brasilia, Brazil, and a PhD in Cognitive Sciences from the INPG, Grenoble, France. She joined the SIB Swiss Institute of Bioinformatics in 1997, and since 2014 she leads the SIB Training group. Among others, she is also Editor for the Education track of the PLOS Computational Biology journal and the ELIXIR Training Coordinator for Switzerland. She used to teach programming and bioinformatics years ago, and today she's a proud ELIXIR Train the Trainer instructor.
---
Piraveen (Piv) Gopalasingam – ELIXIR EMBL-EBI, UK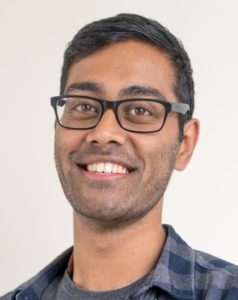 Piv is a Scientific Training Officer within EMBL-EBI's training team and is primarily responsible for the scientific development and delivery of training and events within the CABANA project. He is a Train the Trainer instructor for CABANA, EMBL-EBI and ELIXIR, chair of the Wellcome Genome Campus Race Equity Network, and a member of EMBL-EBI's public engagement working group. Piv has also mentored within the Open Life Science programme. Piv gained his BSc in Biomedical sciences at Queen Mary University of London in 2009 before completing his PhD in protein structural biology at the University of Birmingham in 2015. He undertook postdoctoral research at University of Warwick studying receptor-ligand interactions and later joined Kingston University London where he supervised structural bioinformatics MSc projects, co-led workshops and laboratory practicals and supported life sciences teaching.
---